You do not have any favourites
DIFFERENCE BETWEEN VACATIONAL AND SEASONAL RENTAL
23rd February 2023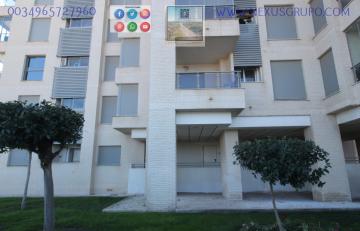 REAL ESTATE, NEXUS GROUP, INFORMS:
What is considered a tourist or vacation rental?
The vacation rental is the type of rental carried out by accommodations that meet certain requirements as tourist homes or tourist use.
We will see that these terms are often used randomly and can cause confusion. The confusion may not come so much from what we call it, but from the requirements and obligations that each Town Hall or Autonomous Community establishes for homes for this use.
The origin of the standard for vacation rentals is found in point 5 of the LAU, where the types excluded from the general standard are established. Specifically, it is point 5 where the specifications that apply to vacation rentals are specified and qualified.
"Temporary assignment of the use of the entirety of a furnished and equipped dwelling in conditions of immediate use, marketed or promoted in channels of tourist offer or by any other means of commercialization, and carried out for lucrative purposes, when it is subject to a specific regime, derived from its tourism sector regulations".
What are we left with from the legal definition?
1. That the commercialization of the tourist rental will be carried out through specialized channels.
2. That additional services can be implemented: cleaning, laundry, etc.
3. In this case, as in the seasonal rental, the availability of the home must allow immediate use.
4. That, in any case, the Town Halls and Autonomous Communities may establish the requirements they consider to define the standard that must be met by homes intended for vacation rental.
As a general rule, stays in vacation rentals involve a shorter period of time than in seasonal rentals, being able to consider stays of 1 or 2 nights and normally not longer than 1 month.
info@nexusgrupo.com
0034 965727960