You do not have any favourites
HOW THE CADASTRAL REFERENCE VALUE AFFECTS THE SALE OF THE HOME AFTER A DIVORCE OR INHERITANCE
18th February 2023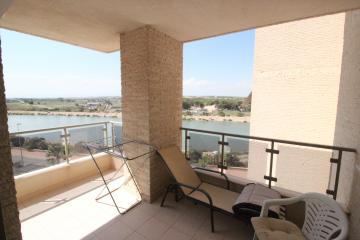 REAL ESTATE, NEXUS GROUP, INFORMS:
The reference value of the Cadastre has completed one year and according to both real estate agencies, appraisers and tax lawyers, it has come to "inflate" the value of many homes purchased. Real estate agents denounce that this new value hampers the purchase of housing by buyers with few savings and small investors who no longer see the acquisition of a house to rent as attractive. But it also makes sales operations of part of the home impractical in the event of divorce or inheritance, that is, in condominium extinction operations or division of common property.
José María Salcedo, an expert lawyer in tax procedures, assures that this value, on occasions, threatens the viability of division operations of the common thing. For example, in the case of a divorce, the parties want to sell the property, whose value is set by its two owners in the amount of €300,000. But when awarding it to one of them, the cash compensation that the other must receive will be €150,000, corresponding to 50% of the value of the asset. But, what happens if the reference value of the property is €450,000? How did this affect the cash compensation that must be delivered to the co-owner who keeps the property, and the taxation of the operation?
And the same happens in the case of an inherited home owned by several taxpayers. It is possible that the market values have little or nothing to do with the reference value of the Cadastre, since this is higher. In these cases, excess allocation is generated.
info@nexusgrupo.com
0034 965727960