You do not have any favourites
DIFFERENCE BETWEEN VACATIONAL AND SEASONAL RENTAL
22nd February 2023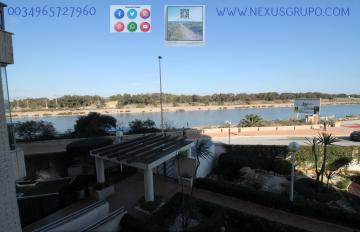 REAL ESTATE, NEXUS GROUP, INFORMS
What is considered seasonal rental?
Whenever we talk about this type of concepts, it must be taken into account that the language contemplates legal and real estate terms, so, in addition, it will be necessary to tread carefully due to the subtleties that the norm marks in each Autonomous Community or province. However, the origin of the rule stems from the Urban Leasing Law (LAU) and in this particular case, in article 3.2 where Seasonal Rental is defined as "leasing for use other than housing". We regret to tell you that "the season" does not specify or contemplate any time limit in the law, a time that, once agreed, must be respected without the right of withdrawal by your tenant.
Speaking in practical and general terms, the seasonal rental contemplates stays longer than those of the vacation rental, the cut is usually in stays over 1 or 2 months up to, normally, the year.
The type of clients that rents in this modality includes both guests who travel for leisure and professionals, digital nomads or students, for example:
1. Leasing to students during the school year
2. Leasing a home to a family for the summer season
3. Leasing to a worker displaced for work reasons for a specific period.
The houses are usually enjoyed as the home of the guests during that period of time, therefore, the tenants must maintain the property as if it were their home. As if it were a long-term rental.
info@nexusgrupo.com
0034 965727960