You do not have any favourites
WHAT EXACTLY DOES ARTICLE 28 OF THE MORTGAGE LAW SAY?
8th September 2021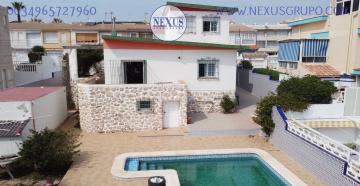 REAL ESTATE, NEXUS GROUP, INFORMA.
What exactly does article 28 of the Mortgage Law say?
The registrations of estates or real rights acquired by inheritance or legacy, will not take effect as regards third parties until two years have elapsed from the date of the death of the deceased. The inscriptions by testated or intestate inheritance title, improvement or legacy in favor of forced heirs are excepted.
In practice, this limitation hindered some operations, as stressed by the Real Estate Agents of Catalonia. As the law justifies in its preamble, "the assumptions that this article is eventually called to protect are very residual compared to the damage it causes in the succession of collaterals and strangers and the disruption of traffic, generating uneconomic situations."
This is an article that is also known as the "Cuban Law" and is part of the Mortgage Law that was approved in 1946. At the time it was relevant because it allowed Spanish children who emigrated to the colonies to have time to return to Spain when his parents died and thus be able to claim his part of the inheritance.
Currently with the system of the Registry of Last Wills that there is an unknown later testament is very unlikely so, except in cases where a later heir appears, for a filiation claim, for example, it is unlikely to happen. Ultimately, the protection it provides causes more harm than good.
The repeal of the article will make the houses can be sold immediately.
Due to the market price, given that this conditioning factor led to a decrease in value because the buyer, when faced with this burden of article 28, demanded that the price be lower or directly reject his purchase.
That the property was paralyzed and without entering the real estate market during these two years.
info@nexusgrupo.com
0034 965727960