You do not have any favourites
DIFFERENCE BETWEEN VACATIONAL AND SEASONAL RENTAL
24th February 2023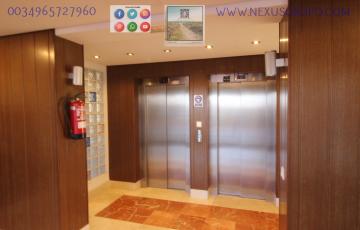 REAL ESTATE, NEXUS GROUP, INFORMS:
What is the difference between a vacation rental and a seasonal rental?
Within the rental of non-regular housing, with no vocation of permanence and in conditions of immediate use, we find these two types: seasonal rental and vacation rental.
There are many differences between these types of rentals, even more so if we consider again the regional regulations, but here we will focus on some of the more generic ones:
1. In vacation rentals, stays do not usually, nor can they exceed one month (or 2 months depending on the CCAA)
The seasonal rental usually works with reservations of at least 1 month.
2. The vacation rental is subject to compliance with the regulations governing tourism, so its legislation will vary from one autonomous community to another.
Seasonal rentals are regulated by the Urban Leasing Law.
3. Seasonal rentals entail the signing of a contract in which the parties are free to agree on aspects such as duration, rent and other aspects.
In the vacation rental, the contract will be mandatory only in the Autonomous Communities that so determine.
4. The price in seasonal rentals does not need to be defined per night or day, it can be established for other periods of time such as weeks or months.
The vacation rental raises prices per night and time of year and may fluctuate periodically.
5. In seasonal leases, the temporary use of the home is transferred and the landlord does not offer complementary services.
In the vacation rental, the owner or manager can offer complementary services such as cleaning, bed linen, reception, etc.
6. Tourist rentals are advertised on specific pages.
7. Vacation rentals must have an energy efficiency certificate, a tourist license that allows them to carry out their activity, as well as register the property in the Tourism Registry of their Autonomous Community.
info@nexusgrupo.com
0034 965727960