You do not have any favourites
THE CONSTITUTIONAL CONFIRMS THAT PLUSVALIA CAN BE CONFISCATORY
26th November 2019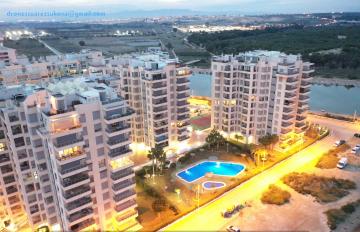 Some time ago the Constitutional Court determined that, if the transfer of the good had not generated profits, the Tax of the Increase on the Value of Urban Nature Lands (IIVTNU), better known as Municipal Capital Gain, could be collected when considering several articles of the Law of Local Haciendas.
Now the Constitutional Court goes further and has declared the capital gain tax unconstitutional when the tax quota is greater than the profit obtained by the taxpayer when transferring the property. That is, if there has indeed been a gain, but you have to pay surplus value more than what you have earned. This decision is taken after considering the Contentious-Administrative Court No. 32 of Madrid the unconstitutionality of demanding from the taxpayer a fee higher than the liquid benefit obtained by a transaction.
The Constitutional states that if the quota to be paid by the city council for this tax is greater than the gain that has been obtained with the transfer, the taxpayer would be paying for a non-existent, virtual or fictitious income, resulting in an excess of taxation that is contrary to the constitutional principles of economic capacity and non-confiscatoriness of article 31.1 of the Constitution, and that is why it determines that the payment of this tribute is unsurpassed and cannot be demanded.
The Constitutional Court, like the Contentious Court of Madrid, assumes that the expenses and taxes incurred in the acquisition and transfer of the property (registration, mortgage cancellation.) Can be discounted.
Source: ocu.org