You do not have any favourites
DIFFERENCE BETWEEN VACATIONAL AND SEASONAL RENTAL
25th February 2023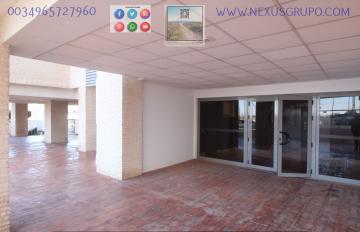 REAL ESTATE, NEXUS GROUP, INFORMS.
As an owner, am I more interested in vacation rental or seasonal rental?
The real estate sector is changing and there are new opportunities for those who want to invest in properties or get a better return on them.
The traditional way of investing in real estate was through the purchase of a property and its long-term rental, but with the appearance of platforms, an opportunity opened up for individuals to rent their homes as an alternative to the hotel offer. traditional.
The visibility that this type of business acquired began to be very popular and currently, seasonal rentals (medium and short in real estate language) and vacation rentals have aroused the interest of individuals, investors, real estate agents and an increasing number of investment funds. , since more and more travelers prefer to live their getaways in accommodations with more infrastructure, comforts and privacy.
The pandemic also helped the population's way of traveling to readjust to the circumstances and being able to enjoy a second home temporarily became the only option for many.
On the part of the owners or managers, these management models are also more profitable, at the benefit and risk level.
It is increasingly common to find a recycling cycle applied to the real estate field; Owners who purchase real estate in a real estate agency to exploit their homes in vacation or seasonal rentals at the hands of a manager.
The first thing you have to find out is the feasibility of operating your accommodation, within the Community where they are located, if tourist licenses are granted or not, if your home meets the requirements of one model or another.
Seasonal rental can be less demanding in terms of follow-up. The home must be prepared for immediate use, the contract and other mandatory legal aspects and the tenant must be in charge, as a general rule, of cleaning, changing sheets and others.
In the vacation rental, you have to be aware of aspects such as customer service, as well as keeping track of arrivals and departures. The opinions of the guests will always be important to achieve a good score and, consequently, better visibility and loyalty.
info@nexusgrupo.com
0034 965727960