You do not have any favourites
WILL or LIVING DONATION, WHAT IS MOST RECOMMENDED FOR YOU?
26th November 2021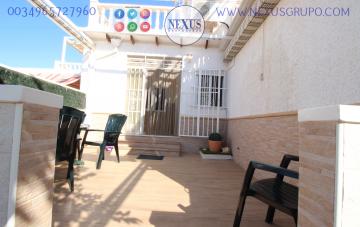 REAL ESTATE, NEXUS GROUP, INFORMA
WILLING OR LIVING DONATION?
What are your advantages and disadvantages?
Succession agreements have many advantages, starting with their enormous versatility. By agreeing on the succession in life, it is an ideal instrument to convey family protocols in the succession of companies, but also to order the provision of economic and family support within the family when the parents are or will be in situation of dependency. Thus, for example, it can be agreed that one of the children personally take care of them and in return receive certain assets in the inheritance, which encourages responsible and supportive behaviors within the family. They can also be made in favor of legal persons, for example who take care of the elderly in their last years of life and ultimately, allow both civil and fiscal succession planning.
But there is, in addition, an additional advantage, since it is a very appropriate instrument to protect the assets of vulnerable people, including both support measures in the exercise of legal capacity and prohibitions for the performance of especially important acts without the consent of the individuals. successors, thus preventing the performance of harmful acts for people with mental problems or whose will they fear may be unduly influenced.
The main disadvantages are that the will of the owner is subject to that of other people, so there must be a great deal of trust between the parties, although there are legal causes that allow dissociation from the agreement and those deemed appropriate can be freely agreed upon. And its cost is higher than that of the will, as it is much more complex documents.
info@nexusgrupo.com
0034 965727960