You do not have any favourites
WHAT ABOUT THE BANKS AND THE GRANTING OF MORTGAGES?
10th September 2021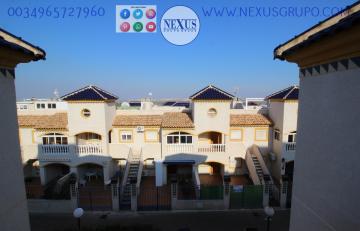 REAL ESTATE, NEXUS GROUP, INFORMA
What about the banks and the granting of mortgages for these cases.
Banks have always been reluctant to grant mortgages in this type of case. The possibility that a person with a better right would appear in the inheritance who could claim it existed if the person who inherited and intended to sell was not a forced heir of the deceased owner, that is, his son, father or husband, which represented a risk for the buyer that its acquisition would not be fully guaranteed during the two years following said death. The consequence of this legal limitation, which temporarily suspended the principle of registration public faith in such cases, was the refusal of many banks to grant mortgages due to the fear of losing the mortgage guarantee.
If article 28 appeared in any operation, no bank was going to give a mortgage. This repeal is very good news, especially because it eliminates a situation of supervening helplessness, which has even sometimes led to the resignation of inheritances, due to the impossibility of selling the property, or the sale well below the market price to buyers who they took advantage of these situations.
The repeal of this article is good news because it will eliminate the uncertainty when granting a mortgage on the assets that took advantage of it and whose protection it considers was unjustified, due to the residual nature of the risk that an unknown forced heir would appear.
info@nexusgrupo.com
0034 965727960