You do not have any favourites
SECOND HALF OF 2020 THE PURCHASE OF HOUSING BY FOREIGN BUYERS DROPPED 10.8% YEAR-ON-YEAR
30th July 2021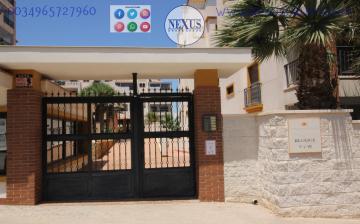 REAL ESTATE, NEXUS GROUP, INFORMA.
The average price per square meter of operations carried out by foreign buyers in the second half of 2020, referring to free housing, stood at € 1,764 / m2. This meant a decrease in prices of 2.1% year-on-year, the first half of which has fallen since 2013. Once again, non-residents paid higher amounts for their homes (€ 2,220 / m2) than residents (€ 1,426 / m2 ).
The price of home purchases made by non-resident foreigners remained the same as in the same semester of the previous year (0.0% year-on-year), while those of residents (-2.2%), although the price drop in purchases in which the buyer was of Spanish nationality was greater (-3.0%).
As for prices by autonomy, the evolution was, as in the number of purchases, different between the territories. Thus, there were increases in five autonomies and falls in the remaining eleven.
The largest increase occurred in the Balearic archipelago (8.9%) followed by the Basque Country (5.6%) below 5%. Prices increased in the Canary Islands (4.2%) Galicia (1.0%) and the Community Valencian (0.2%)
The biggest drop, and the only one above 10%, occurred in Castilla y León (-10.6%). Prices fell above 5% in Navarra, Cantabria, Aragon, Catalonia and Castilla La Mancha. Below 5% they decreased in La Rioja, Andalusia, Murcia, Community of Madrid, Extremadura, and Asturias.
info@nexusgrupo.com
0034 965727960