You do not have any favourites
10 REASONS NOT TO SELL A PROPERTY BETWEEN INDIVIDUALS
30th June 2022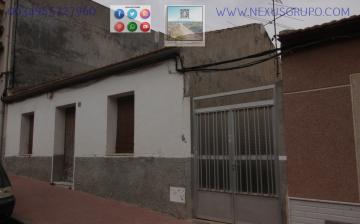 REAL ESTATE GROUP NEXUS, INFORMS
5. Private sellers end up selling for a lower price
On average, private sellers who manage to sell do so at an average discount of 16%, according to NAR data.
Owners do not have enough time to fully dedicate themselves to the process, they do not know the market prices of the house, they do not know the meaning of the contractual terms and they do not establish an adequate sale price.
6. Private sellers take longer to sell
Unless the owner knows someone who wants to buy a home like theirs, the process takes a long time to find potential buyers. And as long as the established price is adequate.
Once the interest of some buyers has been achieved, it remains to show the house to each one and negotiate the offers.
7. Private sellers lack representation
Who do buyers consult when the home they are interested in is directly represented by the owner?
Who assures them that the fixed price is really the market price?
And if there is a hidden deficiency in the house, how is the individual going to support the expenses?
info@nexusgroup.com
0034 965727960