You do not have any favourites
REAL ESTATE GROUP NEXUS "THANK YOU"
4th April 2020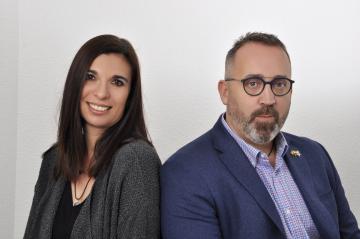 Nexus Group Real Estate, Thank you.
To all of our longtime clients, new and future, we look forward to welcoming you to our office soon.
We are facing a delicate moment in the real estate sector, and that is why we want to thank you for understanding that we are doing everything possible to take care of you and ourselves during this difficult period.
Our highest priority now is your health, later we will continue giving the best service and improving day by day with you, we are preparing for this purpose.
Know that you have us at your disposal, if necessary 24 hours a day, on the phones 0034-965727960 or 0034 664735864.
@: info@nexusgrupo.com and @: angel@nexusgrupo.com
We continue working hard so that GRUPO NEXUS is a company of reference and provides you with all your needs, we will continue to challenge the established and with all the personnel that compose it committed, to be able to be together and work every day.
Thank you for being with us for these 14 years and we will be happy to say good morning again.
Take care, take care of your loved ones.
Sincerely
GRUPO NEXUS Real Estate