You do not have any favourites
WHAT IS COHOUSING THE ALTERNATIVE TO TRADITIONAL HOUSING
17th September 2021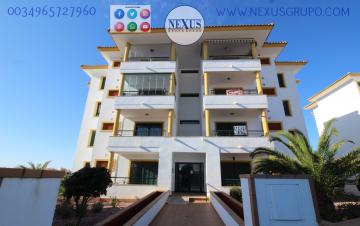 REAL ESTATE, NEXUS GROUP, INFORMA
Traditional ways of living, such as buying or renting a home, are changing. These daily systems often do not adjust to certain needs of reality and alternatives appear that are increasingly expanding, such as cohousing.
Cohousing has its origin in Denmark in the 60-70s, later passing through other northern European countries and the United States. We define it as a type of cohesive community due to its way of understanding the relationship between private life and common life , are private homes and an important endowment of common services, (kitchen, dining room, laundry, nursery, infirmary offices, guest rooms and travelers, gym games rooms) all planned and managed by its residents, according to the model that they themselves decide, which allows them to define the project according to their actual specific needs.
In this way, coexistence seeks to create interaction between neighbors, and a community is created, as if it were a big family.
Among the advantages of cohousing, the possibility of creating our own living environments accompanied by other people who share our dreams and illusions stands out. It is more social and cooperative, more ecological and more economical, both in its construction stage and once in use.
info@nexusgrupo.com
0034 965727960