You do not have any favourites
THERE ARE LEGAL TOOLS TO CLAIM THE GOODWILL OF THE LAST YEARS
4th December 2021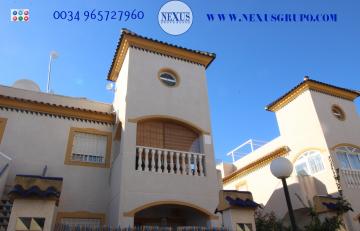 REAL ESTATE, NEXUS GROUP, INFORMA
There are legal tools to claim capital gains from recent years.
The Association of Financial Users is studying the ways of claiming the self-assessments of municipal capital gains made in the last four years, after the recent ruling of the Constitutional Court that annuls the tax, but that prevents the right to recover what was collected, unless have an open resource. The non-retroactivity that the sentence incorporates could be overthrown by Europe.
Tax regulations allow the presentation of a rectification of the self-assessment or a supplementary declaration to correct errors to the detriment of the Public Treasury. From the Association they see a punishment for citizens who trust that the Administration is charging correctly.
The injustice that has meant having maintained the capital gains tax these last four years until the Constitutional Court has had to intervene and declare the nullity of a calculation method that "has affected all types of operations, including capital losses, so common due to the crisis of the brick of the previous decade ".
The non-retroactivity included in the sentence is inadmissible, something that could be overthrown by Europe, as has already happened with the Supreme Court ruling on the floor clause.
info@nexusgrupo.com
0034 965727960