You do not have any favourites
SECOND HALF OF 2020 THE PURCHASE OF HOUSING BY FOREIGN BUYERS DROPPED 10.8% YEAR-ON-YEAR
31st July 2021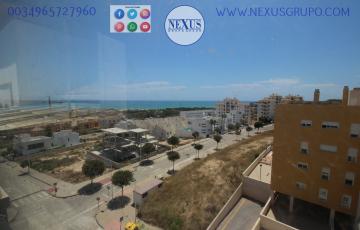 REAL ESTATE, NEXUS GROUP, INFORMA
In the second half of 2020, the British once again regain the first position as buyers (13.0%), followed by others outside the EU (12.3%) Moroccans (10.2%), French (8.8 %) and Germans (8.0%).
Only three nationalities showed increases in home sales compared to 2019: Portuguese (16.4%), Moroccans (12.6%) and Belgians (1.1%), while the biggest setbacks came from Norway (-48.7%) China (-44.3%) and Russia (-30.3%).
Still remaining as the first group in total volume, the fall in operations of the British, our main foreign buyer, stood out once again, a country whose purchases recovered in 2018 (7.5%, annually), after the Brexit referendum in summer of 2016, and which have remained negative since the second half of 2020, falling by 12.2%.
The prices that grew the most were those of purchases made by Danes (10.8%) and Germans (9.2%) and at the opposite extreme, those that fell the most, were those of Ecuadorian purchases (-17.9% ).
info@nexusgrupo.com
0034 965727960