You do not have any favourites
REHABILITATION AND SHARED OR TEMPORARY PROPERTY, SOLUTIONS FOR YOUNG PEOPLE'S ACCESS TO HOUSING.
27th November 2021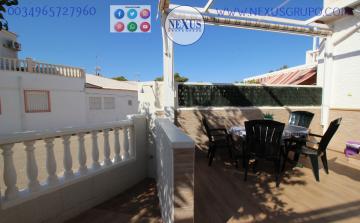 REAL ESTATE, NEXUS GROUP, INFORMA.
In the first session of the Notarial Foundation, Rehabilitation and Shared or Temporary Property Forum.
The Notary Foundation Forum. Issues that matter has held its first session, under the title Youth and Housing Is Property Possible?
For Martínez Sanchiz, the answer to the title is blunt: "Although there are difficulties, such as youth unemployment, access to home ownership by young people must be possible. This response requires supporting youth, creating bonds of intergenerational solidarity.
For Concepción Barrio, he emphasized the recently approved draft of the Law for the Right to Housing that "reinforces information and transparency, aspects in which notaries can contribute a lot, as we already did with the transparency acts of the Contract Law of Real Estate Credit. Specifically in the pre-contractual phase, our intervention can be very useful when, for example, formalizing a deposit contract. Likewise, in the area of ​​rent, lack of information and legal certainty could be avoided with notarial advice .
For Sergio Nasarrre: He pointed out shared and temporary property as alternatives to the current market, two figures of intermediate ownership that have already been regulated in Catalonia with Law 19/2015: "The owners acquire 25% (5, with their own resources; 20, with external financing), while the remaining 75 is paid with an economic consideration, less than a rental income. You are the owner for all purposes, regardless of the percentage. It is a third way, different from ownership or rent, which allows you to be an owner for a period between 10 and 99 years, mortgage yourself and transmit mortis causa Shared or temporary ownership allows you to alleviate the rental bubble and avoid remaining a tenant for life.
info@nexusgrupo.com.
0034 965727960