You do not have any favourites
ONLINE FRAUD BASED ON MULA ACCOUNTS
13th September 2021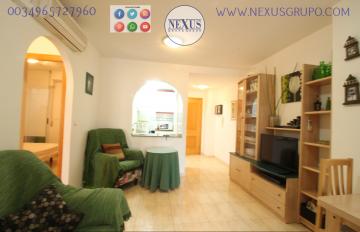 REAL ESTATE, NEXUS GROUP, INFORMA
Noé De la blonde, inspector of the National Police and liaison officer at Interpol.
"Since the crisis began, the number of online frauds based on mule accounts has increased"
Since March of last year, the number of online frauds based on "mule accounts" has increased, which are opened by people with low economic resources, who in exchange for a small commission agree to forward the funds received in their accounts to other countries , explained Noé de la Rubia.
Unfortunately, the police are slower than criminals, who adapt quickly to new scenarios. They function as companies, perfectly structured with different departments of research, malware development, distribution, financing, etc.
Criminals are very professional. They have people who are very up to date in front of their legal and economic areas. The EU is working well, but the regulations are behind whoever wants to commit a crime. It is very important to exchange information and dialogue between the different agents that fight this scourge. Legislation must be harmonized so that money laundering is no longer attractive, as is the case in some tax havens. This crime is markedly transnational in nature; the illicit money is intended to have an image of legality in another country.
info@nexusgrupo.com
0034 965727960