You do not have any favourites
INMOBILIARIA GRUPO NEXUS HAS READ THIS GOOD BOOK
4th July 2021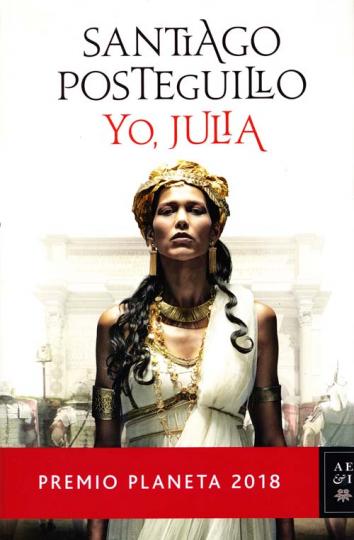 192d.C. Several men fight for an empire, but Julia, daughter of kings, mother of Caesars and wife of emperor, thinks of something greater: a dynasty. Rome is under the control of Commodus, a mad emperor. The Senate is conspiring to end the tyrant and the most powerful military governors could stage a coup. Albino is Britain, Severe on the Danube or Black in Syria. Comfortable holds his wife to prevent his rebellion and Julia, Severo's wife, thus becomes a hostage.
Suddenly, Rome burns. A fire ravages the city. Is it a disaster or an opportunity? Five men prepare to fight to the death for power. They think the game is about to begin. But for Julia the game is about to begin. She knows that only a woman can forge a dynasty.
A novel about gender conflicts in the spheres of power, narrated through five characters, of great psychological depth, who function as a kind of steps through which the protagonist will ascend. And thus told the story, it seems an absolutely current plot, but Julia, the protagonist, is none other than Julia Domna, august of the Roman Empire, wife of the Emperor Septimius Severus. An iron woman who managed to concentrate a power never reached by any other empress.