You do not have any favourites
10 REASONS NOT TO SELL A PROPERTY BETWEEN INDIVIDUALS
1st July 2022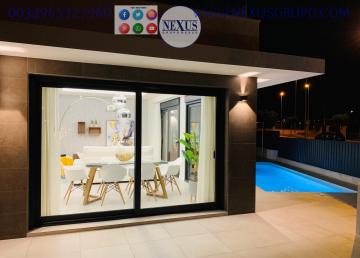 REAL ESTATE GROUP NEXUS, INFORMS
8. Inspections are problematic
A house cannot be sold with facilities that do not work. The cost of repairs can be high. A deficiency can be made visible in the inspection of the certificate of efficiency
In addition, during the visits, buyers can detect faults in the home and request its repair or price reduction to face the reform.
Analyzing these possible deficiencies beforehand allows you to have the home in perfect condition and not extend deadlines with new inspections and repairs.
9. Marketing resources are limited
42% of individuals use a for sale sign to signpost their home, 32% trust that their circle of friends and family is someone interested in their home, 15% use have limited resources to market their home.
They also have real estate portals, where you can advertise your homes, but without an attractive starting price, a professional photo and video report, and without premium services that enhance your property, you will be immersed in a sea of ​​properties for sale.
10. Hidden costs
The individual thinks that he can save the agency fees if he does it on his own.
But if he adds up the costs that he has to face, the total may exceed the price of the professional service, both in money and in time. Namely: inspection for the energy certificate, habitability certificate, cleaning, repairs and reforms, decoration prior to the report and visits, creation of plans, photographic report, lawyer, visit management, documentation, negotiation, contracts,
info@nexusgroup.com
0034 965727960