You do not have any favourites
SECOND HALF OF 2020 THE PURCHASE OF HOUSING BY FOREIGN BUYERS DROPPED 10.8% YEAR-ON-YEAR
28th July 2021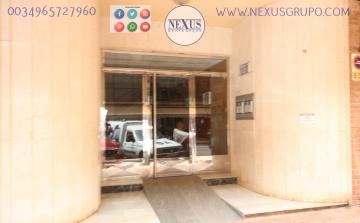 REAL ESTATE, NEXUS GROUP, INFORMS:
The sale of free homes by foreigners according to the autonomous communities was very uneven. In seven of them there were increases, while in the other ten there were falls.
In four autonomies, the increase was greater than two digits. Extremadura (22.4%) Galicia (20.8%) Asturias (20.3%) and Castilla y León (16.6%) grew above 5% La Rioja (8.4%) and Aragón (8, 3%) and the smallest increase occurred in Castilla-La Mancha (3.7%)
Regarding decreases above 20%, operations in the Balearic archipelagos (-21.4%) and the Canary Islands (-20.8%) fell. Operations in Cantabria (-17.6%), Madrid (-16.5%) and Comunidad Valenciana (-15.3%) fell above 10%. Below 10%, operations decreased in the remaining autonomy Catalonia (-9.9%) Basque Country (-9.0%) Andalusia (-6.5%) Navarra (-4.0%) and Murcia (3, 9%).
Almost all foreigners who buy a property in Spain choose to go to the notary to carry out the sale in a public deed, since, although it is not mandatory unless a mortgage loan is contracted, it provides them with legal certainty.
info@nexusgrupo.com
0034 965727960